These slides are offered free of charge to all teachers and pupils during the pandemic and the need for home-learning.

However we ask for a donation towards two schools in Africa run by the Memusi Foundation.

The two schools are near a small town Magadi in Kenya, over 70 miles from Nairobi, the capital city.

They have several hundred pupils eager to learn so they have separate morning and afternoon school groups.

They have no electricity so no computers and no lights for homework.

We suggest you donate UK£1 for a single set of slides, UK£10 for ten and UK£20 for all 30 sets of slides.

Please donate at https://www.justgiving.com/fundraising/electricity

Magadi School Shompole School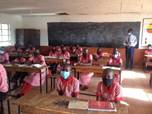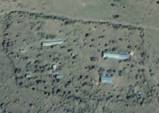 Please click on the title to download.
Free Hit Counter